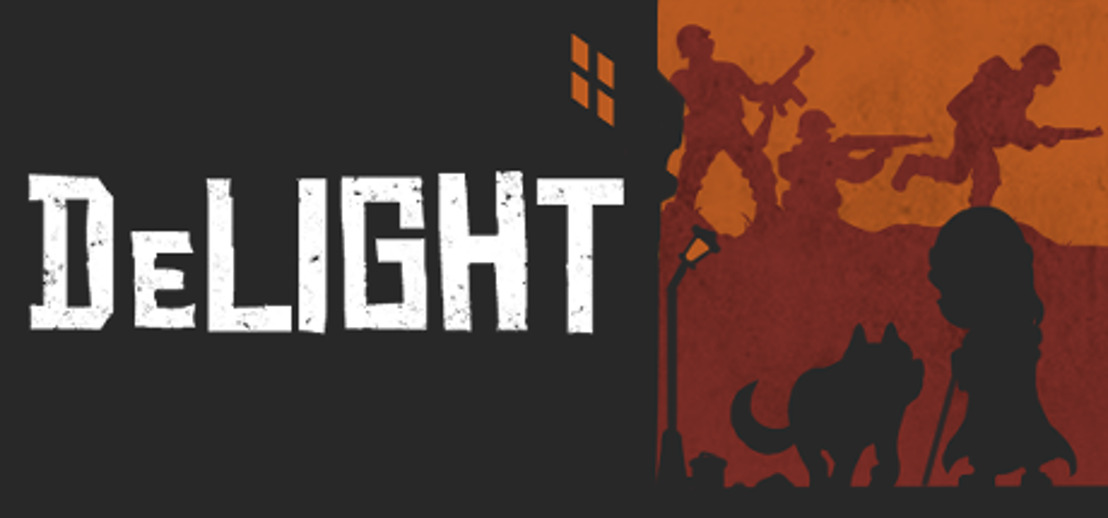 Find out what navigating a wartime city as a young blind girl is like in DeLight
Upcoming story-driven sensory adventure opens pre-registration
Developer DreamTree Games and publisher Wexplore Games are excited to reveal that pre-registration for story-driven sensory adventure DeLight is now open on the App Store and Google Play, players looking forward to the PC version can wishlist the game on Steam. As an award-winning title, DeLight explores the challenges of being lost in a wartime city as a young blind girl with a stray canine as her sole companion.
In DeLight, players are treated and challenged to the perspective of a young girl named Sammy who has been separated from her parents. Sammy's imagination will paint the picture for players as they explore a city rapidly falling into ruins and chaos. Thankfully, Sammy is not alone, she is accompanied and comforted by Deli, a stray dog that journeys with her.
Wartime poses several difficulties for Sammy to navigate, like dangerous areas of the city and deciding who is safe to trust. Players need to carefully navigate heavily guarded areas, with soldiers pacing throughout that will hinder Sammy in her goal of reuniting with her parents.
As a story that focuses on the lives of civilians and the difficulties they face, DeLight presents players with characters facing a variety of challenges and perspectives. Some will require Sammy and Deli's help, while others may pose a threat to the duo. Players have to make difficult decisions that will have lasting effects on Sammy's story as well as the lives of those she has encountered.
DeLight showcases the hardships and challenges of living in a war-torn city, from navigating environmental hazards to finding the courage and determination to keep going despite feeling hopeless. Sammy's world will unfold in DeLight later this year. Players can wishlist the game on Steam and pre-register on the App Store and Google Play now. For more information on DeLight visit the official Facebook page or join the official Discord.
A list of features include:
The emotional and story-driven adventure of a blind girl navigating a city in wartime.

Discover every corner of the city through Sammy's imagination with the help of her canine companion Deli.

Meet people along the way, learn about their hardships, and help those in need.

Sneak through dangerous and heavily guarded areas as you search for Sammy's parents.

Shape Sammy's story and the lives of those around her with your decisions.

Stylized animated world that reflects Sammy's perspective of the world.
Additional assets for DeLight are available here.