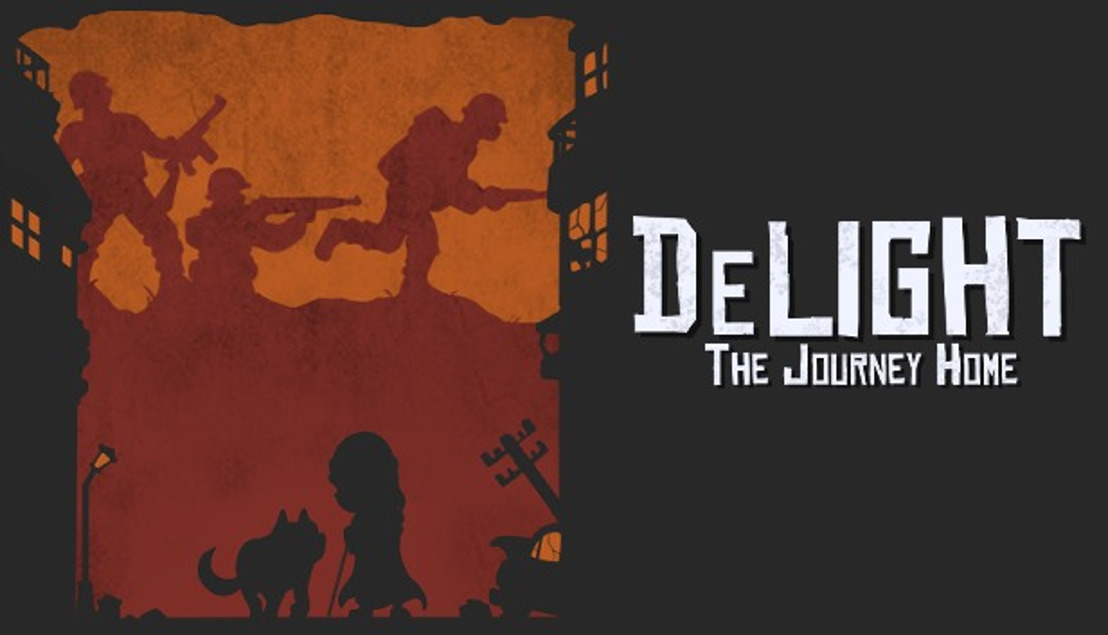 Sensory Adventure DeLight: The Journey Home Launches on PC and Mobile
Brave the perils of a war-torn city as a young blind girl and her loyal canine friend in search of family
Developer DreamTree Games and publisher Wexplore Games are thrilled to announce that the story-driven sensory adventure DeLight: The Journey Home is now available on Steam, Google Play, and the App Store. DeLight follows the story of Sammy, a young blind girl separated from her family during wartime. The chapter-based tale will take players through perilous streets with Sammy and her seeing-eye dog Deli as they search for her family and aid others along the way.
Without sight to guide her, Sammy will rely on her heightened senses of hearing and smell, as well as Deli to help steer them in the right direction. Sounds and scents leave cues in the form of waves for Sammy to follow and help steer her in the direction of people, places, and items she is looking for.
Sammy will also use her own imagination to visualize what she believes the world around her to look like. Sometimes Sammy's imagination will lead her astray however and she and Deli may find themselves in dangerous situations. In order to get Sammy and Deli out of harm's way, players will need to react quickly and instinctively, using the game's quick-time event system.
Quick decisions won't be all that affect Sammy and Deli. Players will also shape the duo's story with every decision they make throughout their journey. Featuring multiple story outcomes, for each citizen players decide to help, the questions they ask and answers they give will determine the path that Sammy and Deli's journey will take.
Chapter one of DeLight: The Journey Home is available now for free on Steam, Google Play, and the App Store and chapter two is available for $1.99. Players can also purchase all five chapters for a bundle price of $5.99 on the App Store and Google Play, or all five chapters and the game's stunning soundtrack on Steam for the discounted launch price of $8.42. DeLight fans can look forward to the additional story chapters arriving in the coming months. For more information on DeLight visit the official Facebook page and Twitter, and join the official Discord. To request a review copy of DeLight: The Journey Home please email the contact below.
A list of features include:
The emotional and story-driven adventure of a blind girl navigating a city in wartime.

Discover every corner of the city through Sammy's imagination with the help of her canine companion Deli.

Utilize Sammy's heightened sense of smell and hearing to help track friends, items, and locations.

Meet people along the way, learn about their hardships, and help those in need.

Sneak through dangerous and heavily guarded areas as you search for Sammy's parents and react quickly to dangers with quick-time events.

Shape Sammy's story and the lives of those around her with your decisions.

Stylized animated world that reflects Sammy's perspective of the world.
Assets for DeLight are available here.